Update #47 : Improving our update system
Hey everybody! Today we're announcing a few changes regarding our devlog and the way we do updates. You know that, from the very beginning, we've wanted to be as open as possible with the community. For almost two years we have published updates every two weeks, as we felt that was a great way of staying in touch with you, but we should always try to improve things, so we're making some changes that we believe will be quite exciting.
We will no longer publish long wordy updates every two weeks. Updates will become way shorter, possibly containing just a gif or a couple of pictures and they'll now be weekly. These updates will appear fist on our Discord server. Longer updates will only be posted occasionally (maybe every 1-2 months) and just when we feel we have enough content for them.
Why are we doing this? Being in the middle of production means you're no longer making big flashy decisions but just doing regular work. We're also avoiding showing any kind of spoilers that might ruin your final experience. Long updates take a lot of time to prepare and, at this point, we feel a different planning will make more sense.
In addition to updates being shorter and weekly, we encourage you to join our Discord server (which is basically a chat you can use from your browser). You'll get access to sneak peeks and we're always around, which means you can ask whatever you want about the game (or just talk about whatever comes to your mind). After running this server for three weeks we are sure it's a really powerful tool to stay in touch with anybody who is interested in the game.
Hold on! We still have a couple of extra announcements. In our previous update we launched a "Leave your mark" contest. Fans could either draw a new character or write a short tale about them. It was great to see what you all came up with and choosing a winner isn't always easy. We decided to choose two creations, a drawing and a story. So congratulations to Mario Manzanares and Thriefty! You did an amazing job!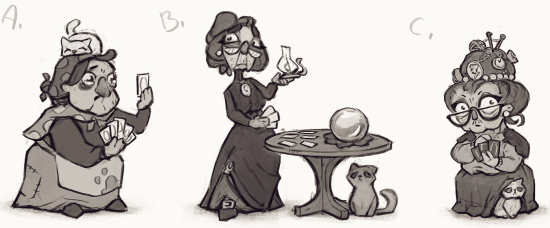 Know that this is only the beginning, we're gonna host frequent challenges on our Discord server (another great reason to join), but this time you won't be competing for your own sake, but for the sake of your Discord group because,starting right now, you can join two of the factions that live in our city.
The Top Hats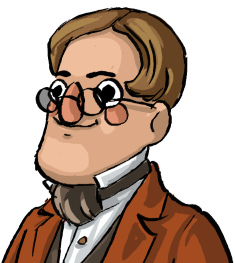 Well-loved citizens,
I am addressing you today, with the blessing of our dear dignitaries, to beg for your help in a crucial matter. As you already know, our city is in a state of peril. The humble classes have lost their humility and we must remind them their place. We count with each and everyone of you. Because difference matters.
Signed: Thomas Everett
Merry Boys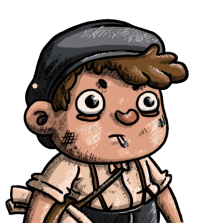 Comrades!
To arms! In every street, square or tavern! By day or by night! Those pigs don't rest and neither do we. All of you can contribute. If you are weak, keep your eyes wide open. If you're tough, kick them in their wealthy nuts. Victory will be ours! Let's kick those pig's asses!
Signed: Myles Stout
---
And that's all for today. We aren't going anywhere, we'll keep posting updates around and you can reach us here, but consider joining our Discord community 🙂