Today's update is a quick reflection about how important testing is and why we needed to re-learn this skill while working in "A Place for the Unwilling".
Judging your own games is always hard. Game developers spend so many hours working on their projects and testing every little detail that they are no longer objective.
With skill-based games, we are still able to determine whether or not some piece of content will be somehow interesting or not, even if we can no longer experience it as an average player. But this situation gets trickier with narrative games. It's hard to feel any kind of engagement while going through a dialog you know by heart. You know how it's going to be before starting, after all you're choosing static options on a screen.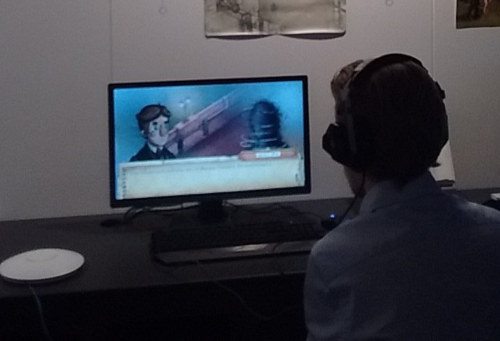 When you're creating new content from scratch you still have a sense of what could be exciting or not, you get a hunch of things that "would be cool to have". But it gets tougher the deeper into the game you get (specially when you're iterating). You're checking content that is no longer fresh to you and even the most extraordinary event feels kind of mundame.
User testing doesn't get much easier, if you came by our booth during EGX Rezzed chances are we "interrogated" you after playing. That is because you learn a lot from watching players go through your demo (finding out what's confusing or doesn't work) but it's really hard to tell how engaged they are or what's going through their minds, most of the time you're just seeing them silently pick dialog options while talking to NPCs.
In skill-based games your players are facing challenges, struggling and finding solutions. So you're receiving a lot more information just by looking at the screen.
Even though we watch them play, we tend to focus on asking players questions once they're done and chatting with them.
When doing surveys is usually common to ask really specific questions such us "Was this piece of the puzzle easy to spot?" or "Was this challenge too difficult?". While this method tends to work great when trying to spot interaction issues or balance tweaks, in "A Place for the Unwilling" we focused on more open questions. We asked players things like "What was motivating you to explore the city?", "What characters did you meet?", "What would you say about them?", etc. That is because we're really insterested in understanding how they see the city and the citizens, using more specific questions can end up giving away too much information and conditioning their answer (or even lead to misleading answers).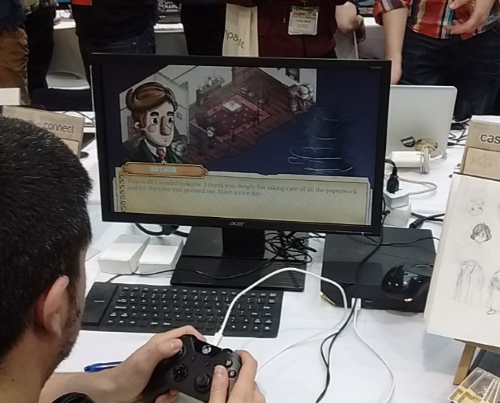 We are used to attending shows, watching gameplays and getting feedback from players. But doing that very same thing with a narrative game requires some adaptation, it's different from most games.
At this stage of development user testing has been limited, but as we progress we'll need to keep improving the way we handle getting feedback.
And that ends this short rambling about something you might have not considered before about making narrative games. Hope you found it interesting. Stay tuned for the next update as we'll announce the date of the streaming in which you'll be able to check out the game and ask us whatever you want!